WSOP (World Series of Poker) Main Event Winners List
Since 1970, the poker community has crowned its king via one signature tournament: the World Series of Poker (WSOP) Main Event.
Never mind the various poker indexes, rankings, World Poker Tour stops or European Poker Tour events, the winner of the WSOP Main Event still reigns supreme. Through poker booms and busts, even with the addition of numerous high buy-in events, including the one million dollar buy-in One Drop, the WSOP Main Event bracelet remains the most coveted award in poker.
From just 7 players in the first World Series of Poker, to 8,773 entrants in 2006, the winners of the Main Event come from diverse backgrounds, ranging from rookie amateurs never heard from again, to a who's who list of poker's royalty.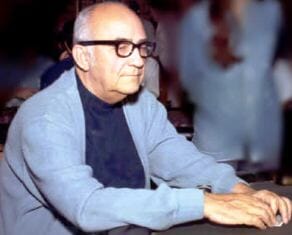 Poker legend Johnny Moss, for example, was the winner of that first WSOP Main Event at Binion's back in 1970. I say "winner," but in reality, he won a popularity contest, as that first bracelet was awarded based on a voted on by participants, who selected the player they felt was the overall best player during a series of smaller tournaments.
Nonetheless, Moss would go on to earn two other world titles the old fashioned way – by winning them. His three WSOP Main Event bracelets ties him with Stu Ungar as the only two players to have won the World Series of Poker's big one three separate times. Ungar won Main Event bracelets in his first two tries, in 1980 and 1981. He later would fight back his drug demons long enough to capture the Main Event again in spectacular fashion in 1997.
Two-Time WSOP Winners
The list of two-time winners of the Main Event is equally as small. It includes poker icon Doyle Brunson, who has made five WSOP Main Event final tables, (including a second place to Ungar in 1980). Brunson likely could have had a third win in 1972, the year Amarillo Slim took home the title.
Brunson has hinted in interviews that he gave up the chance to win the tournament in those very early years because of all the publicity a win would have generated for him. Back then, poker players were held in less esteem, thought of by many as reckless gamblers skirting the law. They were looked down upon by many in society, and therefore some poker professionals, like Brunson, chose to avoid the spotlight and potential negative glares from folks back home, or even worse, from law enforcement and/or taxing authorities.
Other than Brunson, Johnny Chan is the only other 2 time WSOP Main Event winner, taking home bracelets in both 1987 and 1988.
Like Brunson, Chan has been agonizingly close to an elusive third Main Event bracelet, finishing second to Phil Hellmuth in 1989.
Other notable WSOP Main Event winners include Scotty Nguyen, Bobby Baldwin (former CEO of the MGM Resorts' City Center project), Chris "Jesus" Ferguson," and Carlos Mortensen.
In 2009, Joe Cada from Michigan became the youngest person to win the tournament, at just 21 years of age. The aforementioned Johnny Moss is the oldest player to have won the Main Event. He took home his third win on May 11, 1974 – just three days shy of his 67th birthday.
In 1987, the Chinese-born Johnny Chan became the first foreign-born player to become champion. Three years later, however, in 1990, Mansour Matloubi became the first foreigner to win the Main Event, (Chan became an American citizen).
More recent winners like Jamie Gold and Jerry Yang, have made headlines less for their poker accomplishments as much as for their legal and/or financial issues.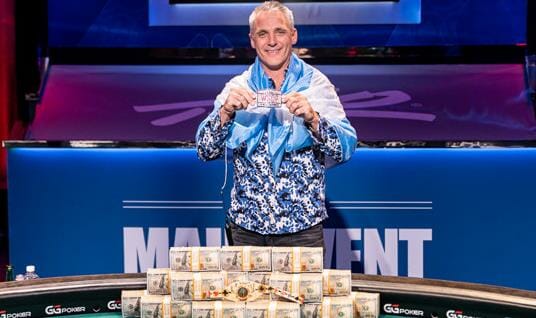 Perhaps the most famous world champion is Chris Moneymaker, whose improbably 2003 win set off a decade-long poker boom.
Regardless of their post-WSOP life, the winner of the World Series of Poker Main Event will always have a prominent place in tournament poker history.
Full list of the WSOP Main Event winners
1970 – Johnny Moss
1971 – Johnny Moss
1972 – Amarillo Slim
1973 – Puggy Pearson
1974 – Johnny Moss
1975 – Sailor Roberts
1976 – Doyle Brunson
1977 – Doyle Brunson
1978 – Bobby Baldwin
1979 – Hal Fowler
1980 – Stu Ungar
1981 – Stu Ungar
1982 – Jack Straus
1983 – Tom McEvoy
1984 – Jack Keller
1985 – Bill Smith
1986 – Berry Johnston
1987 – Johnny Chan
1988 – Johnny Chan
1989 – Phil Hellmuth
1990 – Mansour Matloubi
1991 – Brad Daugherty
1992 – Hamid Dastmalchi
1993 – Jim Bechtel
1994 – Russ Hamilton
1995 – Dan Harrington
1996 – Huck Seed
1997 – Stu Ungar
1998 – Scotty Nguyen
1999 – Noel Furlong
2000 – Chris "Jesus" Ferguson
2001 – Carlos Mortensen
2002 – Robert Varkonyi
2003 – Chris Moneymaker
2004 – Greg Raymer
2005 – Joe Hachem
2006 – Jamie Gold
2007 – Jerry Yang
2008 – Peter Eastgate
2009 – Joe Cada
2010 – Jonathan Duhamel
2011 – Pius Heinz
2012 – Greg Merson
2013 – Ryan Riess
2014 – Martin Jacobson
2015 – Joe McKeehen
2016 – Qui Nguyen
2017 – Scott Blumstein
2018 – John Cynn
2019 – Hossein Ensan
2020 – Damian Salas
2021 – Koray Aldemir
2022 – Espen Jorstad
(By Steve Beauregard. Photos courtesy of the WSOP)