National Parks near Las Vegas- 16 National Treasures Within Driving Distance
For those seeking a different experience from the craziness of the casinos and of the Las Vegas Strip, a trip to one of the many national parks may just be in order.
This is especially true for those travelers flying in from far away, and who may be able to check off a couple of bucket list items. The unique and diverse National Parks fairly close to the area will enable you to enjoy two entirely different vacation experiences during your visit to Las Vegas.
The national parks near to Sin City range from snow-capped 13,000 foot mountains in Yosemite, to the scorching desert landscapes of Death Valley, where elevations reach down to 282 feet below sea level.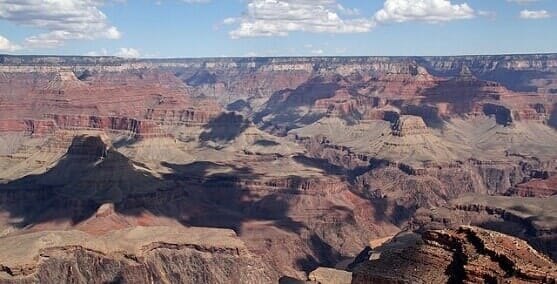 Most of the national parks close to Las Vegas aren't for daytrippers. For one, the combination of roundtrip driving time, rest breaks and meals won't leave you much time for sightseeing in just one day.
In addition, these parks are worth more than just a quick drive-through. All are worthy of quality time spent taking in the sights – worrying about the drive back to Las Vegas would definitely take away from the experience of these scenic wonders. At least they would for me.
Here's a list of the National Parks near Las Vegas. This only includes National Parks, and not the variety of national monuments, national historic trails or national recreation areas. In other words, while it's beautiful to behold, nearby Lake Mead National Recreation Area is not included since it's not designated a national park.
(The red dots represent each one of the 16 U.S. National Parks located within a one-day driving distance of Las Vegas).
I know I said there are a lot of national parks near Las Vegas, however interestingly enough, the state of Nevada is home to only one National Park, that being Great Basin National Park. However the numerous national parks found in nearby California, Arizona and Utah keep me from being called out as a liar.
One other note: we all have our own definition of what "near" means, so this list may not satisfy you. For example, if you live in Las Vegas, Arches National Park, 6 and ½ hours away, may not be your definition of "near." However if you live in say, Germany, and have always wanted to see the beautiful towering red arches in southwest Utah, you may consider it to be right next door.
For our purposes here, "near" means one day's drive or less, (8 or less hours).
Here are 16 national parks near Las Vegas, or at least within an eight hour's drive. These are listed in order of proximity, along with their estimated driving times from the Las Vegas Strip. In most cases, the distance will be to the park's closest visitor's center.
Death Valley – 118 miles (190 km). Between 2 hours, 15 minutes.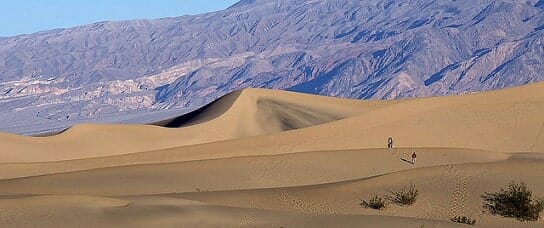 It's America's largest national park, and home to the lowest elevation in North America. It also is the site of the hottest temperature ever recorded on Earth. Even better, it's just 118 miles from Las Vegas to Death Valley.
Zion – 164 miles (265 km). Between 2.5 and 3 hours.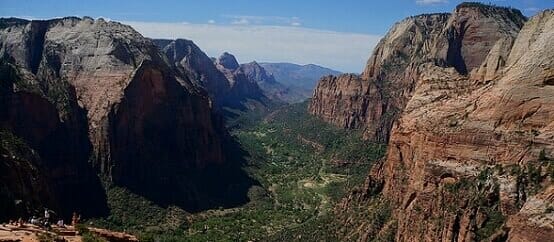 (Related: Driving from Las Vegas to Zion National Park)
Joshua Tree – 182 miles (293 km). Three hours.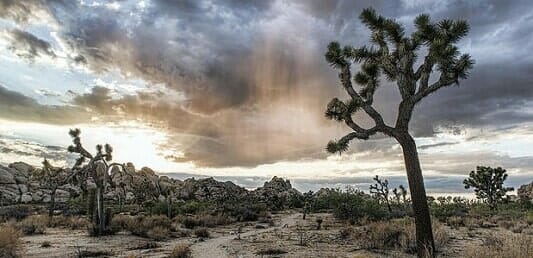 Bryce Canyon – 264 miles (424 km). Four hours.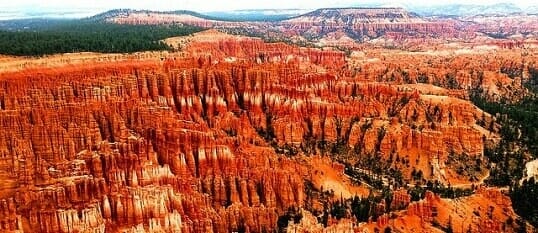 Grand Canyon – 272 miles (437 km). Four hours.

(Related: Distance from Las Vegas to the Grand Canyon)
Great Basin – 300 miles (483 km). Four and a half hours.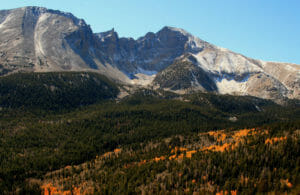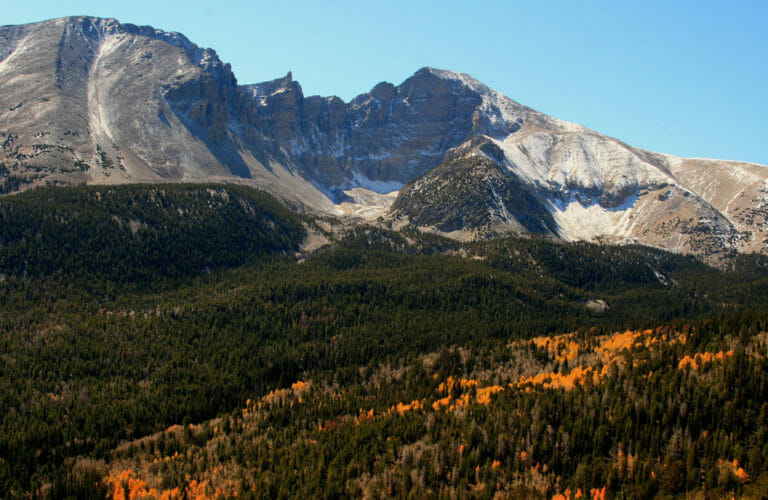 Channel Islands – 327 miles (526 km) This is not including the 15 to 20 mile boat ride out to the islands. Driving time of between 5 and 8 hours. And no, that's not a misprint. This has you driving through Los Angeles traffic, so 8 hours from Las Vegas is not unreasonable depending on when you leave.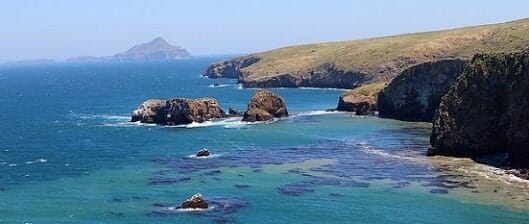 Capitol Reef – 338 miles (544 km). Between 5 and 5 ½ hours.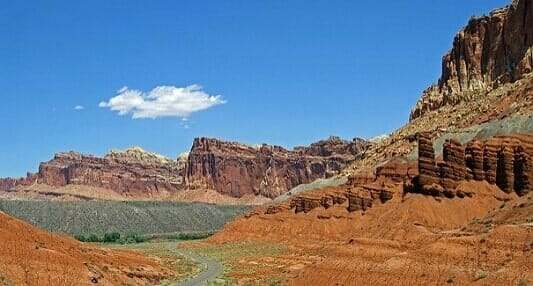 Yosemite – 344 miles (554 km). Between 5 and 5 ½ hours.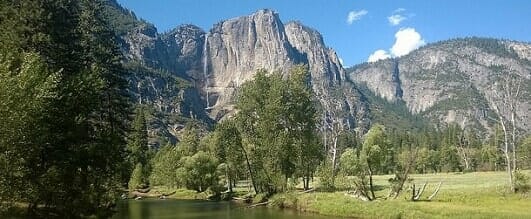 Petrified Forest – 361 miles (581 km). Between 5 and 5 ½ hours.

Sequoia – 376 miles (605 km). Six hours to Seven Hours.
(Go here for distance and directions from Las Vegas to Sequoia National Park)
Kings Canyon – 416 miles (724 km). Between 6 ½ and 7 hours.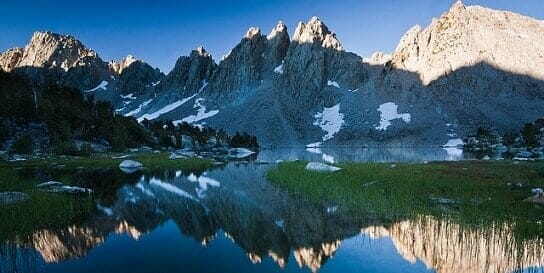 Pinnacles – 450 miles (724 km). Seven hours drive.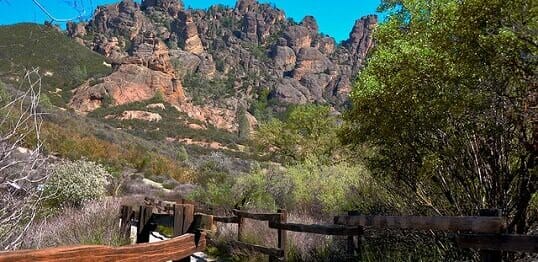 Arches – 458 miles (737 km). Between 6 and 6 ½ hours.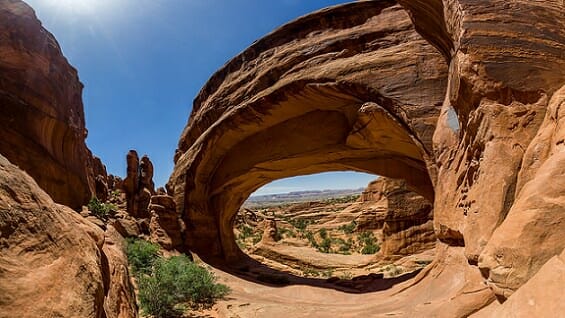 Canyonlands – 472 miles (759 km). Between 6 ½ and 7 hours.

Mesa Verde – 503 miles (809 km). Between 7 ½ and 8 hours.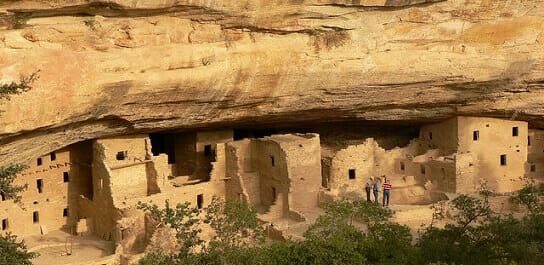 As you can see, there are plenty of opportunities to check some National Parks off of your bucket list during your next Vegas vacation, or to simply take in some of God's beauty. And while the vast majority of these aren't day trip material, adding a couple of days to a Las Vegas trip will enable you to experience the scenic majesty of one of America's great pational parks.
(By Steve Beauregard. Photos are courtesy of Tony Hisgett, Dzung Tran via Flickr, Nate B, Inga Vitola, Su–May, E Palen, Frank Kovalchek, Christopher Michel , daveynin, Carolyn Sugg, Andrew Kearns, Joi Lto, Jeff P, Harold Litwiler, Lukas Schlagenhauf, Chao Yen, and Jirka Matousek via Flickr.)