By Steve Beauregard
Although the vast majority of both casinos and gaming revenue are found in Las Vegas and its surrounding suburbs, the rest of Nevada has its share of casinos found spread out across the state.
According to the Nevada Gaming Control Board, there are, (as of January 1, 2020), 441 casinos in the state of Nevada (including Las Vegas).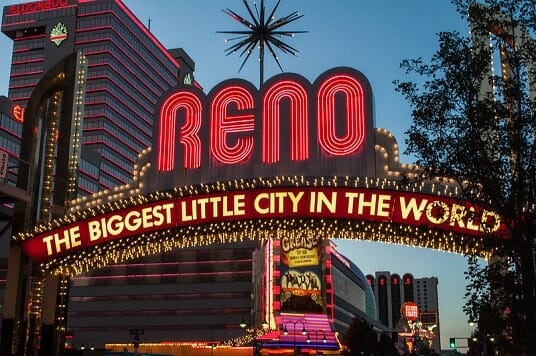 This is a big increase from the 334 casinos in the state just a few years ago (2017). All total, Nevada casinos brought in just over $12 billion dollars in gaming revenue in 2019.
Definition of a casino
These 441 casinos in the state of Nevada are what's called "nonrestriced locations. The Gaming Control Board defines these non-restricted casinos as businesses with table games and/or more than 15 slot or video poker machines. In other words, a gas station with two video poker machines does not count as a casino in our tally.
Nevada has four main casino areas, Las Vegas, Reno, Lake Tahoe and Laughlin, along, with several other, smaller gaming towns, such as Mesquite, Primm, Carson City, Wendover, and a few other smaller towns making up the difference.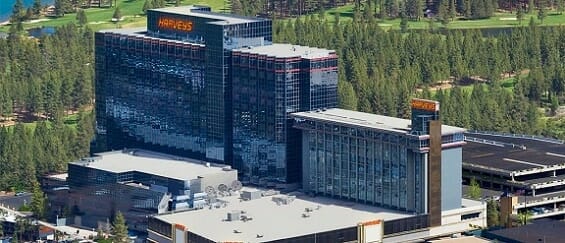 The state gaming control board doesn't break down the number of casinos by town. Instead, they sort all of the Nevada casinos into several different reporting areas. Here's a breakdown of the number of casinos in Nevada:
Clark County
Home to Las Vegas, Clark County carries most of the weight when it comes to the state of Nevada's casino gaming revenue. With over 8,000 square miles of land, this large county is not only home to the casinos in Las Vegas and surrounding suburbs, but also includes the gambling towns of Mesquite, Laughlin, and Primm.
(Related: How Many Casinos are on the Las Vegas Strip?)
Of the state of Nevada's $12 billion in casino gaming revenue in 2019, $10.355 billion of that, or 86%, came from Clark County.
There are 222 casinos in Clark County, broken down as follows:
Downtown Las Vegas (including Fremont Street Casinos): 26 casinos
Las Vegas Strip – 51
North Las Vegas – 17
Laughlin -17
Boulder Strip – 42
Mesquite – 9
Mesquite – 5
Other – 60
Washoe County
In terms of number of casinos, Washoe County is Nevada's second biggest gambling center, with 64 different casinos. There are 28 casinos in Reno, itself, the gambling center of Washoe County. The county's total of 64 is broken down as follows:
Reno: 28 casinos
Sparks: 14
North Shore of Lake Tahoe: 8
Other areas of the county: 14
Casinos in Washoe, Nevada had $857 million in gaming revenue in 2019. This accounts for roughly 7% of all of the gaming revenue in the state.
Interestingly enough the north shore and south shores of Lake Tahoe are in two different counties, in different casino reporting areas. However the south shore has 8 casinos as well.
Churchill County
This small county (population wise) on the western part of the state is home to 10 casinos. All of these are in Fallon, including the Fallon Nugget, Stockman's Casino and Churchill Springs.
Douglas County
There are just eight casinos here, all in the South Shore of Lake Tahoe, or as they call it, "Tahoe South."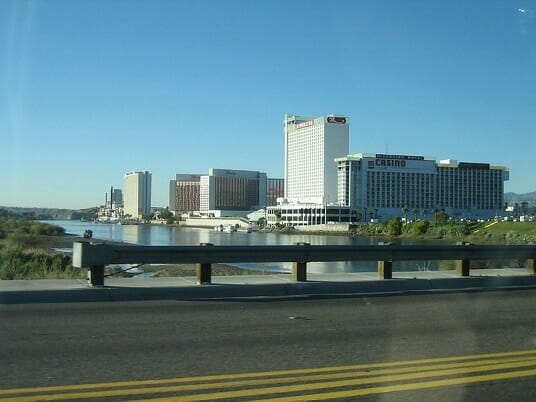 These eight casinos include the Hard Rock Hotel and Casino, Harrah's, Harvey's, Lakeside Inn, and MontBlue.
The south shore Lake Tahoe casinos had just over $225 million in gambling revenue in 2019, per the Nevada Gaming Control Commission.
Elko County
Twice the land size of spacious Clark County, Elko County is rural and pretty empty. It occupies the north east corner of the state, and borders both Utah and Idaho.
Of the 37 casinos in Elko county, six of the casinos are in Elko.
There are also eight casinos in Wendover, Nevada (near the Utah border), along with 23 others in various parts of county, including Jackpot near the Idaho border.
In all, Elko County casinos brought in $312 million in gambling revenue in 2019.
Carson Valley
This area is in Douglas County, where the south shore of Lake Tahoe is, but does not include Lake Tahoe casinos. It mostly includes casinos and gaming licenses in Nevada's state capitol, Carson City. The Carson Valley area is home to 19 casinos.
White Pine County
On the eastern size, with about the same land size of Clark County, White Pine County has just about 10,000 residents, or roughly the number of people in the MGM Grand at any given time.
There are seven casinos in this county, including one I played at in Ely, the Hotel Nevada & Gambling Hall, where they opened up a blackjack table for me, since I was the only person in the casino.
Still, White Pine County brought in $8.7 million in gaming revenue in 2019.
Humboldt County
Fifteen casinos call this area of northwest Nevada home, most of which are found in the town of Winnemucca – a popular stop when driving the seemingly endless flat miles of Nevada's Interstate 80.
These are all smaller casinos, including Pete's Gambling Hall and the Winners Inn. There are less than 1,000 slot machines in the entire county. Nevertheless, these casinos brought in $20.4 million in gambling revenue in 2019.
Lyon County
Although it has 29 gambling locations, (including the Pioneer Crossing Casino and the Silverado in Fernley), this area is known more for scoring of a different kind.
The county is home to legal brothels. As for the casinos, Lyon County has just over 2,400 slot machines in the county.
Nye County
The largest county in Nevada, (and the 3rd largest in the United States), the infamous Nye County from "Live PD" fame has 18 casinos, most of which are in Pahrump, including the Gold Town Casino and Pahrump Nugget.
These 18 casinos combine to generate just over $54 million dollars in gaming revenue per year.
In case you are counting, we are a few casinos off of our 441 tally of casinos in Nevada. The remaining ones are very smaller joints spread out across rural areas in the state.
*****
Miscellaneous facts about casinos in Nevada that may only interest me.
* Overall, the state has 538 poker tables, down significantly from poker's heyday in 2016, when there were 681 poker tables running in the state.
* The state has 2,366 blackjack tables. There are 353 craps tables in Nevada.
* Of the 441 casinos in the state, 289 have annual gaming revenues of $1 million or more.
* Of these 289 bigger hotels and casinos, the average occupancy rate for the hotel was around 85%. The state of Nevada's busiest month for casinos is July, when the occupancy rate soars to 89%, while the slowest month is December, with a 74% occupancy rate.
* The state of Nevada is home to 140,413 legal, operating slot machines, as of January 1st, 2020.
* Like to play big? Nevada has 101 different $100 slot machines in 31 different casinos.
(Photos courtesy of Caesars Entertainment and Davidlohr Bueso, and Zach Peterson via Flickr).